Trigonometry 9th ed.
By
Lial, Margaret L. (et al.)
Publisher: Pearson Addison Wesley
ISBN: 978-0-321-52885-8
Acc. No.: 75373   Call No.: 512.9 L693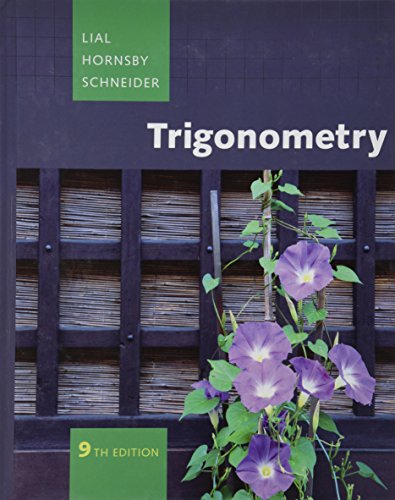 Book Description: Over the years, the text has been shaped and adapted to meet the changing needs of both students and educators. As always, special care was taken to respond to the specific suggestions of users and reviewers through enhanced discussions, new and updated examples and exercises, helpful features, and an extensive package of supplements and study aids. The result is an easy-to-use, comprehensive text that is the best edition yet.